In Canada, June is National Indigenous History Month, a time to honour the history, heritage, diversity and life of Indigenous peoples! We have selected some resources to share with you that explore various aspects of Indigenous life and culture.
1. Weaving
Meghann O'Brien, also known as Jaad Kuujus, is an artist of Haida, Kwakwaka'wakw, and Irish descent. Her work which is "anchored in wool and cedar bark weaving, materializes the web that connects her to her community, ancestors, and the land." Learn more about her work through a conversation she had with Objective Convergence.
Check out this video of her work Sky Blanket which was part of her 2014 exhibition at the Bill Reid Gallery of Northwest Coast Art.
Interested in learning more about Northwest Coast weaving? We've got resources for you! Here's a list of items to get you started: Northwest Coast Weaving
2. Assurgency
If you're looking for Indigenous role models, movers and shakers, and much more, check out Denali YoungWolfe's work! We Rise – The Âhkameyihtamowin Project: Mapping Indigenous Assurgency Across Turtle Island, "[c]ollects stories of Indigenous role models, inspirations, successes, & heroes."
YoungWolfe is a UBC Graduate student interested in, "how we, as Indigenous people, conceptualize success, how those narratives can benefit our communities, and how they speak to the spatial relationships that constitute Indigenous nationhood."
3. Music, Language: Past, Present
Jeremy Dutcher is a performer, composer, activist, and musicologist. He created compositions combining wax cylinder recordings of Wolastoq songs with classical opera to create beautiful renditions. You'll want to check out some of his videos!  Interested in some peer reviewed & scholarly resources? We've got you covered: search Jeremy Dutcher at UBC Library
4. Influential Indigenous Women
We recently learned about the Timeline of Influential Indigenous Women:
The timeline "acknowledges and recognizes the vital roles and contributions of Indigenous women to Canadian society." Know someone you think should be part of the timeline? You can submit a suggestion through their website, linked above!
One of the women profiled is Waneek Horn-Miller, a Mohawk athlete and activist, she worked on the National Inquiry into Missing and Murdered Indigenous Women and Girls (MMIWG) during which she "came to understand that if we are to embrace the true spirit of Indigenous reconciliation, we need to make it a way of life, a cornerstone of how we proceed as a multicultural society, and not a mere destination to be gained and forgotten." You can learn more about MMIWG through our research guide.
Check out the talk Horn-Miller gave in 2018 as part of UBC Connects: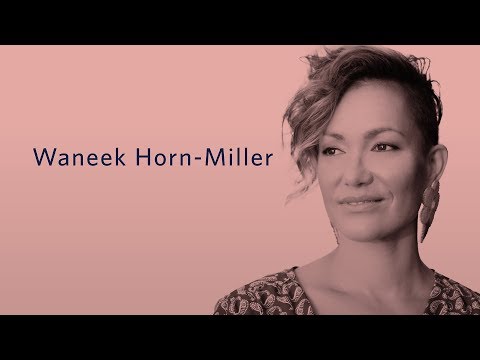 5. Plants
Fireweed grows along riverbanks and forests across British Columbia. CBC Nunavut shared a fireweed jelly recipe which they recommend on bannock or toast. Looks delicious!
Interested in traditional plant usage? X̱wi7x̱wa has some resources for you: Indigenous Ethnobotany