Driving and Parking Directions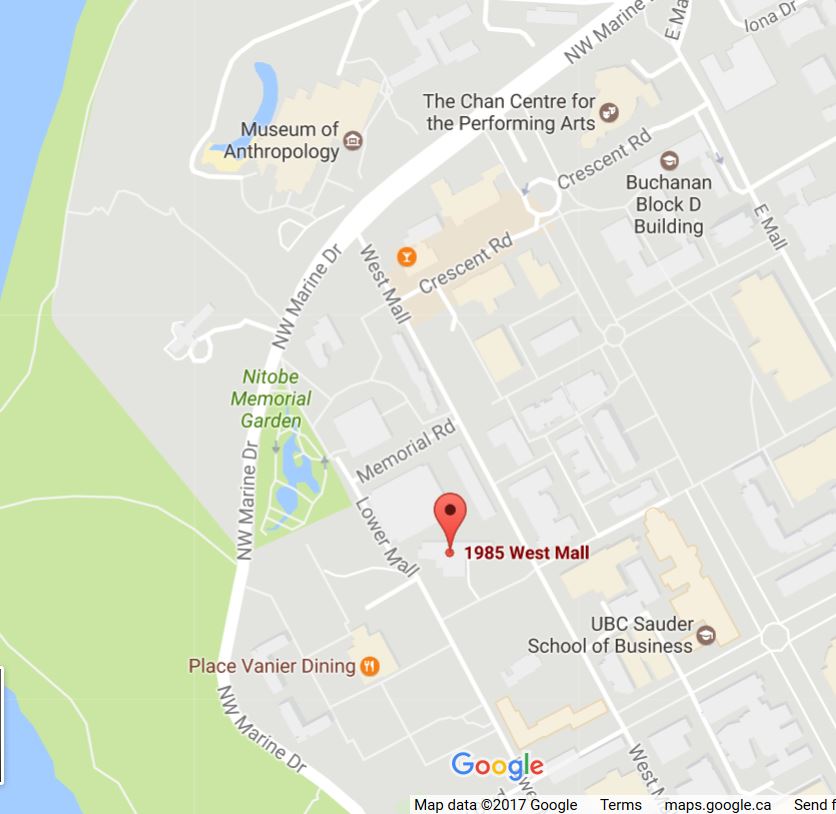 X̱wi7x̱wa Library is at the corner of West Mall and Agricultural Road at 1985 West Mall. The nearest parkade is the Fraser River Parkade at 6440 Memorial Rd. If you have any questions please call UBC Parking at 604-822-6786 or email. Parking is by plate number and the lots are patrolled regularly.
Note: Place Vanier parking is for permit holders only. DO NOT park here, as UBC will tow cars.
Accessibility
Wheelchair accessible pick-up and drop-off can be found at 1985 Lower Mall. X̱wi7x̱wa can be accessed through the pathways alongside or through the Longhouse. Google Maps is unreliable for the best point of entry for those who have difficulty with stairs. All parkades and many surface lots have designated spaces for people with mobility issues. Please note that to use disabled parking you require a SPARC parking permit.
Public transit
The Bus loops are about a 10 minute walk from X̱wi7x̱wa Library. Either use the stairs to X̱wi7x̱wa or use the ramp to the left of the library and circle back along the sidewalk between The Longhouse and the library, as pictured.