Archives by date
You are browsing the site archives by date.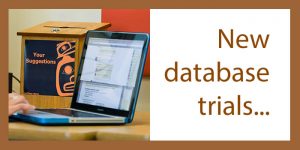 By Lucinda Murray on November 15, 2017
From now until December 3rd we're trialing two new databases at Xwi7xwa Library: Ancestry Library Edition and Ethnic NewsWatch. Ancestry library Edition is a partnership between ancestry.com and ProQuest, and offers a wealth of genealogical resources from the United States and the United Kingdom, alongside record collections from Canada, Europe, Australia and other countries. You can […]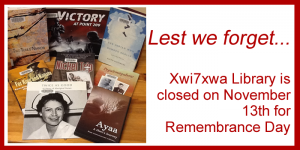 By Lucinda Murray on November 7, 2017
You probably know that November 11th is Remembrance Day. Xwi7xwa Library will be closed on Monday November 13th to commemorate this and to honour members of the armed forces who died in the line of duty. November 8th is not a federal holiday and but the date is still important. This is Aboriginal Veterans Day, […]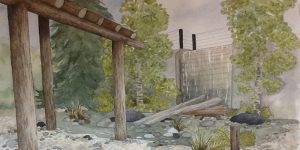 By Lucinda Murray on September 19, 2017
The waterfall outside Xwi7xwa was original Chief Simon Baker's idea and has been a part of the Longhouse since its creation, serving as a reminder that "water is the most important thing in our lives." [i] After 24 years, some elements of this feature were in need of repair and we are happy to confirm […]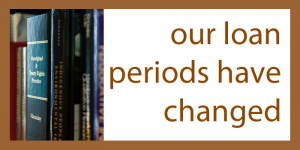 By Lucinda Murray on September 15, 2017
We're happy to announce that, starting this September, many of our loan periods have changed. Graduate loans now span an eight week period on standard items, while faculty borrowing from Xwi7xwa will be able to check out standard materials for the entire winter term through to April.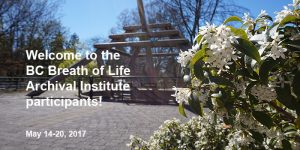 By Xwi7xwa Library on May 10, 2017
Welcome to all the participants at Breath of Life! As part of the upcoming the BC Breath of Life Archival Institute for First Nations Languages, Xwi7xwa Library has produced a selective languages bibliography for participants and language researchers. The week-long institute, which runs from May 14 – 20, is hosted by the First Nations and Endangered […]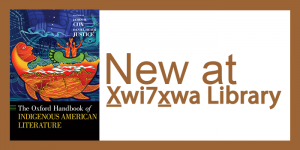 By Sarah Dupont on March 16, 2017
Xwi7xwa congratulates Dr. Daniel Heath Justice for being awarded the UBC Killam Research Prize. For more information, please see the award announcement.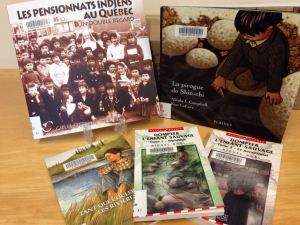 By Sarah Dupont on March 14, 2017
This growing French language collection is one of the newest editions to Xwi7xwa Library. These resources are meant to support educators and students with integrating Aboriginal ways of knowing and learning within the mandate of the new BC curriculum. In its present state, the majority of the titles in this section are geared towards children […]
By Sarah Dupont on March 14, 2017
The multi-disciplinary Cree artist Kent Monkman is well represented in the Xwi7xwa collection with the entirety of his video work: a collection of short films that span the past two decades and multiple film genres. Highlights of the video collection include Monkman's debut, "A Nation is Coming," and "A Taxonomy of the European Male," which […]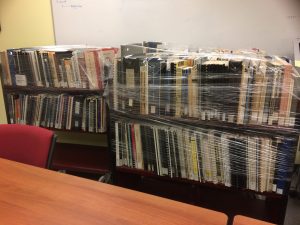 By Sarah Dupont on March 13, 2017
Xwi7xwa Library, in collaboration with First Nations House of Learning, is moving lower used materials to one of two storage locations on campus, effective March 2017.  This helps to ensure the long term preservation of these items while maintaining their accessibility for our users. It will also increase the capacity for adding new items to […]
By Sarah Dupont on February 21, 2017
This design is the family crest of the artist, Chester Lawson. Killer Whale, Raven, and Eagle make up this crest. Chester was born in Bella Bella and is a teacher and high school counselor. Chester donated the use of "Family Circle" to the BC Library Association's First Nations Interest Group to fund raise for the […]